CHATEAU CLUZEAU
Exceptional vineyard
The CHAI, designed by an architect, dates back to 2005. It has modern equipment and is particularly easy to operate and maintain.
Its resolutely modern aspect is particularly suited to the development of an oenotourism activity.
The entirestainless steel winery (capacity 1000 Hl) is equipped with thermoregulation devices to carry out the winemaking under conditions of total control.
The different capabilities to make piecemeal winemaking.
Behind the red cellar, a breeding cellar houses 60 barrels. Wines produced according to their degree of ageing and selection range from pleasure wines focused on fruit restitution to great wines o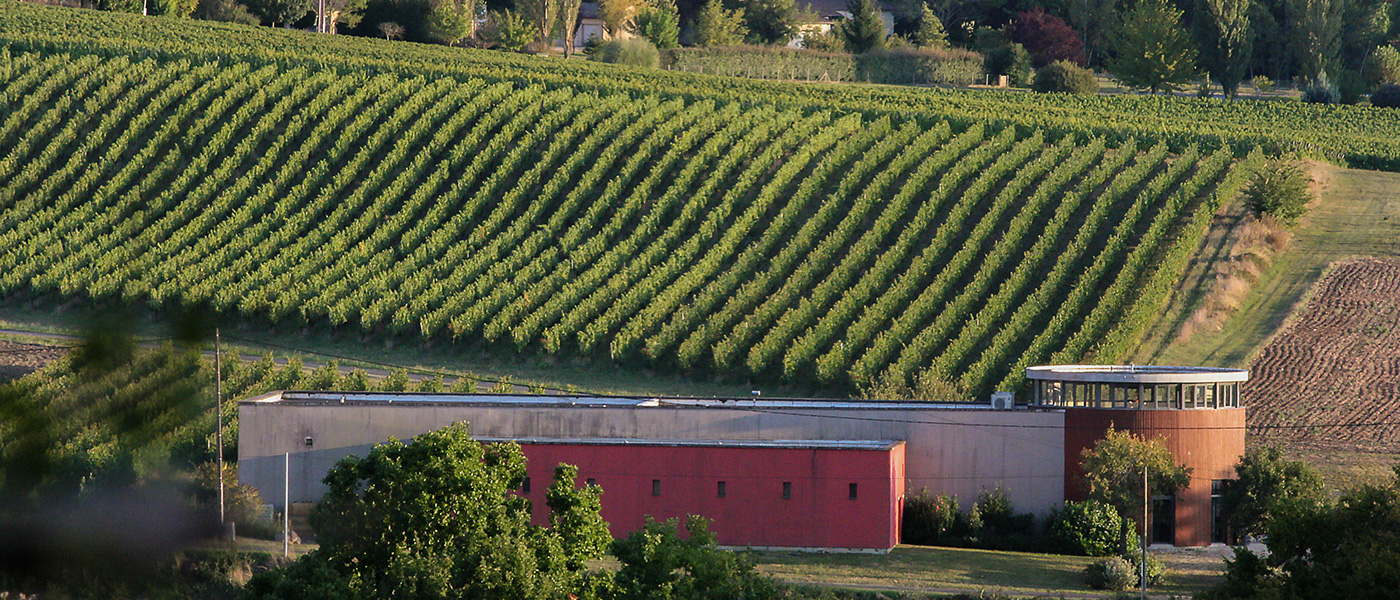 The estate is located in the hillsides of the Left Bank of the Dordogne on a hill enclosed between two small valleys. The plot includes 12 plots in production on 14.5Ha of the 30Ha of the domain.
The rest of the land consists of meadows on 8 Ha, cultivable land for 6Ha and forest on 2Ha. The vines have been grown in Organic Agriculture since 2006, certified by ECOCERT and since 2019 worked in Biodynamics with a view to DEMETER certification .
The project is to replant on agricultural land herbs and aromatic plants which will constitute the main part of our treatments. Part of the work on the soil in animal traction should be implemented soon as well as the establishment of cuvées without sulfites.
Most soils have a clay texture. The geological formations are of limestone origin. The presence of the limestone bench in the basement of most low areas allows good natural drainage of water circulation. The presence of Calcium and Magnesium ensures good soil stability. The site's layout is mainly north facing with slight slopes.
0
Average annual temperature
0
Average annual precipitation
The authorized varietals are those from the list of recommended varietals in the Dordogne department.
The reds are blended from cabernet-sauvignon N, cabernet-franc N and merlot N, sometimes supplemented with Côt N. They often have a dark color, a generous bouquet and full-bodied flavors.
The whites are blended from Sémillon B, Sauvignon Blanc B and Gris G, Muscadelle B essentially, to which Ugni Blanc B and Chenin B are sometimes added.
Merlot / Cabernet Sauvignon / Malbec / Cabernet Franc
The grape varieties in red represent around 9Ha and 5000 feet / Ha